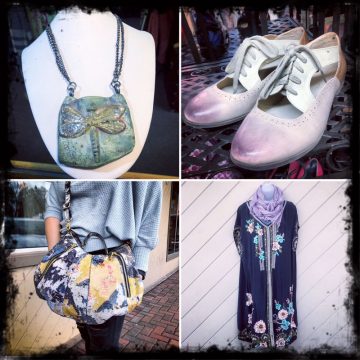 The EcoChic online store is now open!
The e-store is meant to keep us all connected during this necessary physical separation and it will hopefully help to cover the bills which continue to arrive despite the store being closed.
We have a tremendous selection of items for Spring/Summer 2020 and are determined to remain active while limiting exposure in this difficult and uncertain time.
The listed number of items will increase over time and hopefully help to lift all of our spirits while we need to limit our circulation in public. Be safe, be healthy & stay home if you can!
Terms of Sale
All sales are final, returns can not be accepted. Please choose wisely!
Sizes, where appropriate, are shown on each item's detail page.
EcoChic is a consignment boutique, therefore most items are pre-owned.
All major credit cards are accepted.
All eStore shipping will be via USPS mail.
Secure processing is being handled by Square. No payment information is stored on our server.
Setting up a store account when ordering is completely optional."

Oct 2019 24
New Items Added To Inventory...