The store re-opened in June after a three month shutdown.  Our fall 2020 inventory is fantastic and we hope you will feel comfortable coming in.  We have put many safety measures in place including a mask requirement for all staff and customers, limiting the number of customers allowed inside, regular cleaning and sanitizing and many more.   For anyone who would prefer it, we offer curbside pickup and shipping.  Please contact the store to inquire about these services.  315-445-2442.

Jun 2020 23
We are very happy to announce that EcoChic will re-open on Tuesday, June 23rd! Your safety is our priority, so rest assured that we are following NY state guidelines. You will still find a...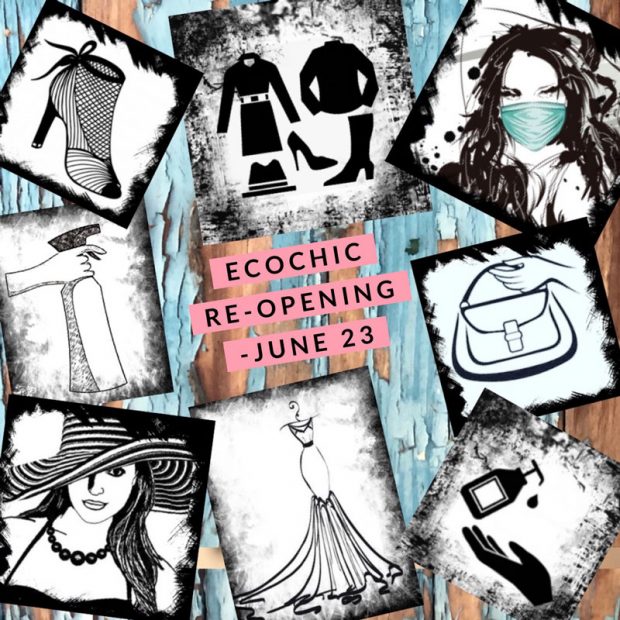 Mar 2020 16
Dear Customers and Consignors, I have decided to temporarily close EcoChic's store location at 4314 E, Genesee St. in DeWitt effective immediately. This is only temporary and I will re-open as...