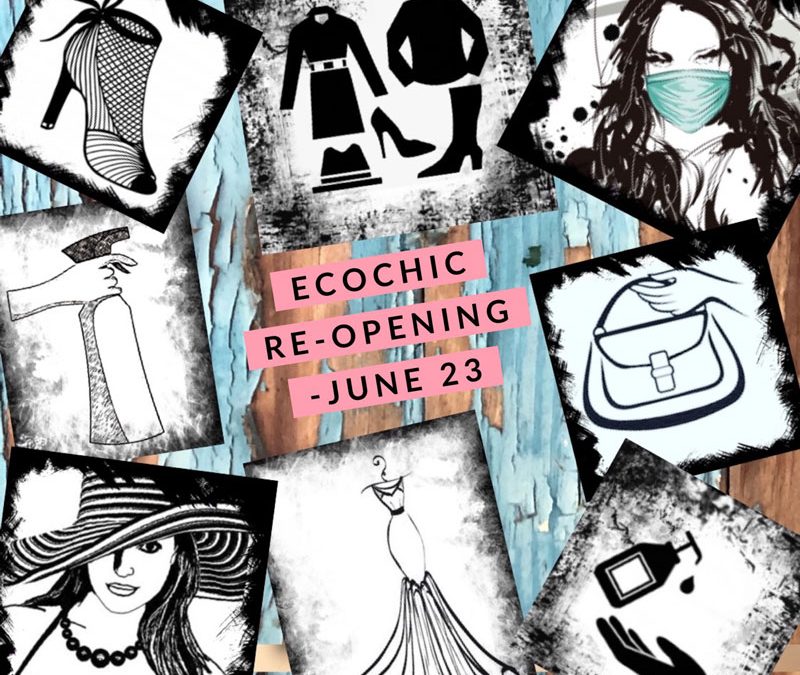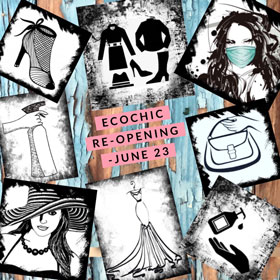 We are very happy to announce that EcoChic will re-open on Tuesday, June 23rd! Your safety is our priority, so rest assured that we are following NY state guidelines. You will still find a wonderful selection and our friendly staff will make your visit fun and rewarding while maintaining safety protocols.
Our new hours are Tuesday through Saturday 11-5, but hope to extend those hours in the near future.
Safety measures include but are not limited to:
All staff tested prior to opening & daily temp checks.
Customers and staff required to wear face coverings.
New store layout to facilitate physical distancing.
Hand sanitizing stations upon entry and throughout the store.
Plexiglass shields at check-out.
Frequent cleaning and sanitizing throughout the store.
Limiting number of customers in store at one time.
Restroom restricted to staff only at this time.
Clothing held for two days after try-ons.
Dressing rooms sanitized after each use.
HVAC system has been fitted with MERV-13 filters capable of filtering virus particles.
Weather permitting, doors will be open to increase air circulation and ceiling fans will run continuously. Thank you for your patience and for all the support during this time, we missed you and can't wait to see you!